About the company
With its head office in Gdynia, DLF Sp. z o.o. specialises in sales of advanced products from Hi-tech, robotics, and household sectors via various sales channels leading to the customer.
The company wants to provide its customers with the highest quality in order to improve their lives. For Polish market, DLF is a source of inspiration, innovation, and advanced approach to trade.
DLF Sp z o.o.'s business operations date back to 1993 when Mr Sławomir Radacki, President of the Board, established a commercial company and determined its mission would focus on provision of life-improving products to the customers.
Sławomir Radacki
President of the Board
Chief Executive Officer

Jarosław Milewski
Executive President of the Board
Financial and Administrative Manager

Arkadiusz Grochowski
Member of the Board
Sales & Marketing Director
Mission and prospect
MISSION
Developing the ideas which improve the lives of our customers and our own lives.

PROSPECT
Continuous development of strong and positive ties with our customers, through provision of the most advanced solutions.
OBJECTIVES
Provision of solutions ahead of the present day
Loyalty and partnership in co-operation
Building a well-integrated team
Brands
Today the company is an authorised importer or distributor of:
| | |
| --- | --- |
| | American manufacturer, pioneer and leader in the area of cleaning robots. |
| | Swiss manufacturer of air hygiene equipment. |
| | American manufacturer, pioneer and leader in the area of slow-cooking devices. |
| | Spanish kitchen robot based on induction technology. |
| | Multiple-purpose cleaning device. |
| | Mobile device for pearl-ozone bathing. |
| | Breville is an Australian manufacturer and marketer of small kitchen appliances. |
| | The FoodSaver® Brand is the market leader in the vacuum packaging category in the housewares industry, manufacturing and marketing a full line of FoodSaver appliances, bags, rolls and accessories. FoodSaver is a brand of Jarden Consumer Solutions. |
| | Laurastar is a Swiss brand that has been creating high-quality ironing devices for over 35 years, both steam generators and ironing systems. |
| | As a leader in two-wheeled electric mobility Segway-Ninebot brand produces environment-friendly short-distance transportation alternatives. |
Trade partners
DLF Sp. z o.o. supplies the goods to the largest electrical and IT multiple chains in Poland: RTV EURO AGD, Media Markt, MEDIA EXPERT, KOMPUTRONIK. DLF Sp. z o.o. co-operates with ACTION S.A. wholesale dealer and other trade partners and prominent shopping centres in Poland.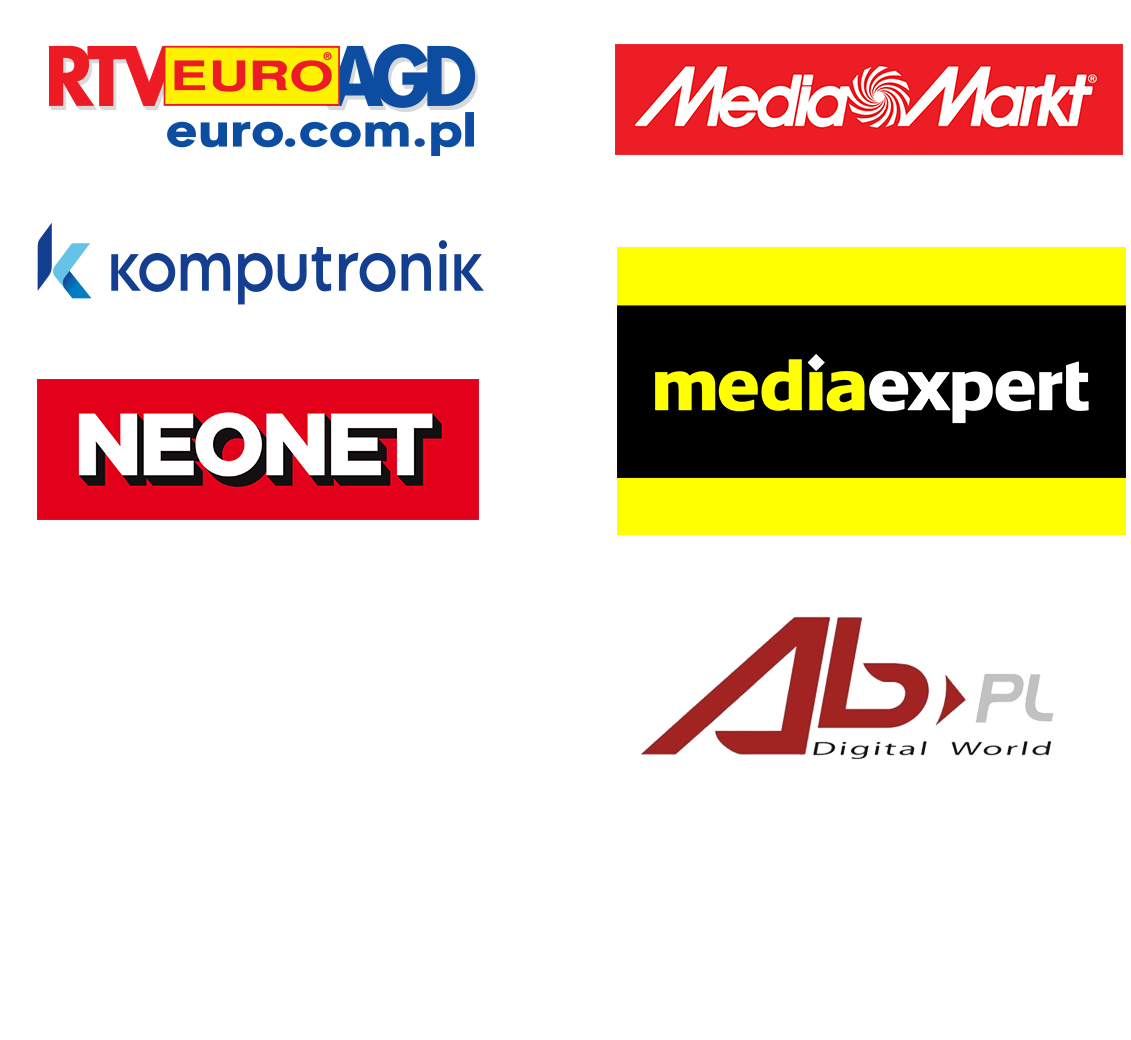 Certificates and awards
As a stable and trustworthy company, DLF has been repeatedly honoured with certificates and awards such as:
| | |
| --- | --- |
| DLF has been honored with the prestigious Forbes Diamond award. Forbes' ranking is an annual ranking published by one of the most important business publications. Forbes Diamonds is a distinction that was created to honor the leaders of entrepreneurship, companies that are thriving. The list includes economic entities that have been dynamically growing in the last 3 years. | |
| Certificate of High Quality Customer Service 2020 DLF was awarded for the highest standards of customer service. The prize was granted after customer satisfaction survey. | |
| Certificate of Business Credibility awarded to the companies featuring the highest financial stability evaluation by D&B, an international credit agency. | |
| Title of Reliable Company: Since 2010, DLF Sp. z o.o. has incessantly taken part in Reliable Company Program making available a plurality of data to demonstrate its trustworthiness. It acquired Golden Certificate of Reliability. | |
| Reliable in Business, a statuette awarded by the National Records of Debts and Reliable Company for the highest standards in maintaining the consistency with reliable and transparent rules of business operations. | |
| Four titles of Business Gazelle granted by Puls Biznesu review. | |
Data on the company
HEAD OFFICE: 81-300 GDYNIA, ul. Sportowa 8c
Entry Number KRS: 0000122929
District Court Gdańsk-Północ in Gdańsk, 8th Department of Trade
Tax Identity Number NIP: 586-20-86-226
Corporate Identity Number REGON: 192757317
Nr rej. BDO: 000003187
INITIAL CAPITAL: 917.000 PLN, fully paid
BANK ACCOUNT NUMBER (PLN): BNP Paribas Bank Polska S.A.
62 1750 1022 0000 0000 0162 1548
BANK ACCOUNT NUMBER (EUR): BNP Paribas Bank Polska S.A.
SWIFT: PPABPLPKXXX
PL 51 1750 1022 0000 0000 0291 7181
BANK ACCOUNT NUMBER (USD): BNP Paribas Bank Polska S.A.
SWIFT: PPABPLPKXXX
PL 56 1750 1022 0000 0000 0316 7739